I am so sorry for not doing reviews again. Let me start my first review of 2010 with something I caught a while ago, the Stag Phone from Kamen Rider W.
First, let's look at the packaging:
As you can see, Memory Gadget packagings are all very unique. The front shows you the Stag Phone in Live mode while the back shows you the different playabilities.
Tradition has been set since 2009's Samurai Sentai Shinkenger's DX toylines where a yellow warning sheet is included. This toy of course, comes with the same sheet.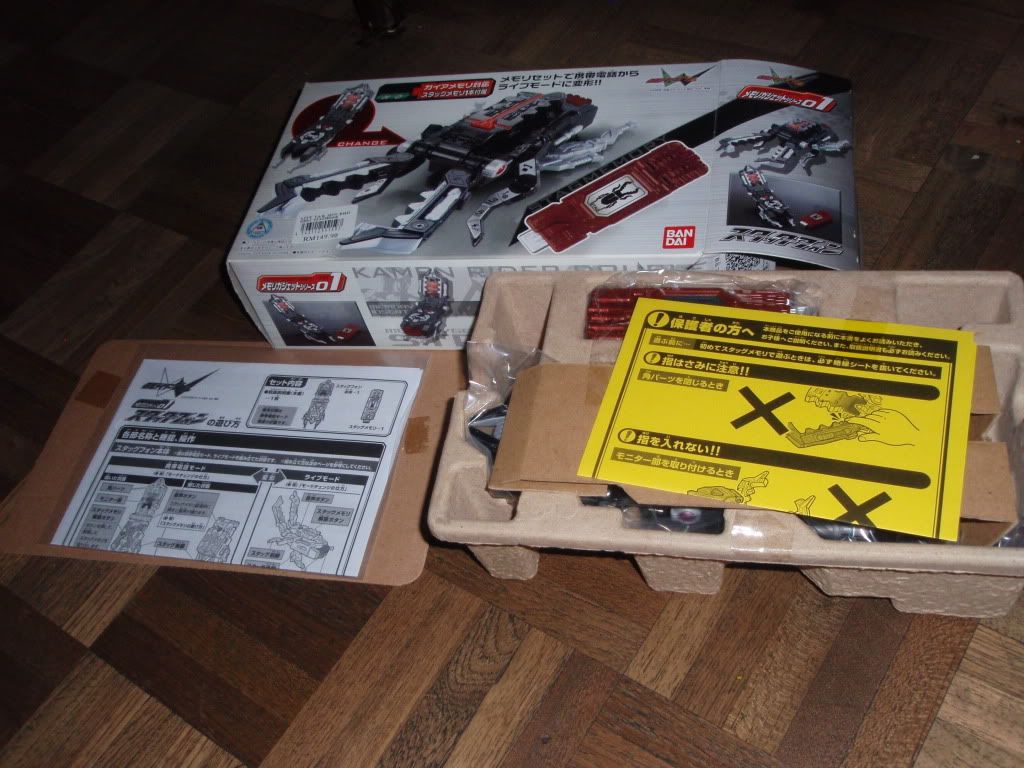 The sheet highlights pictorial warnings of what a kid should not be doing with the toy. Hmm, I like that.
Packaged in a hard cardboard tray which I termed it as 'egg tray', it gives the box a sturdy feel.
Notice that the Phone is packed in Phone mode and the Memory is of course separate.
This is what we get, when we attach the Memory in the Stag Phone:
Notice that the Stag Phone is taped at the 2 horns and the legs to prevent any of them moving while in the package. NEAT!
Transforming this guy is quite simple. You don't even need the manual to do it. And the completed product, this: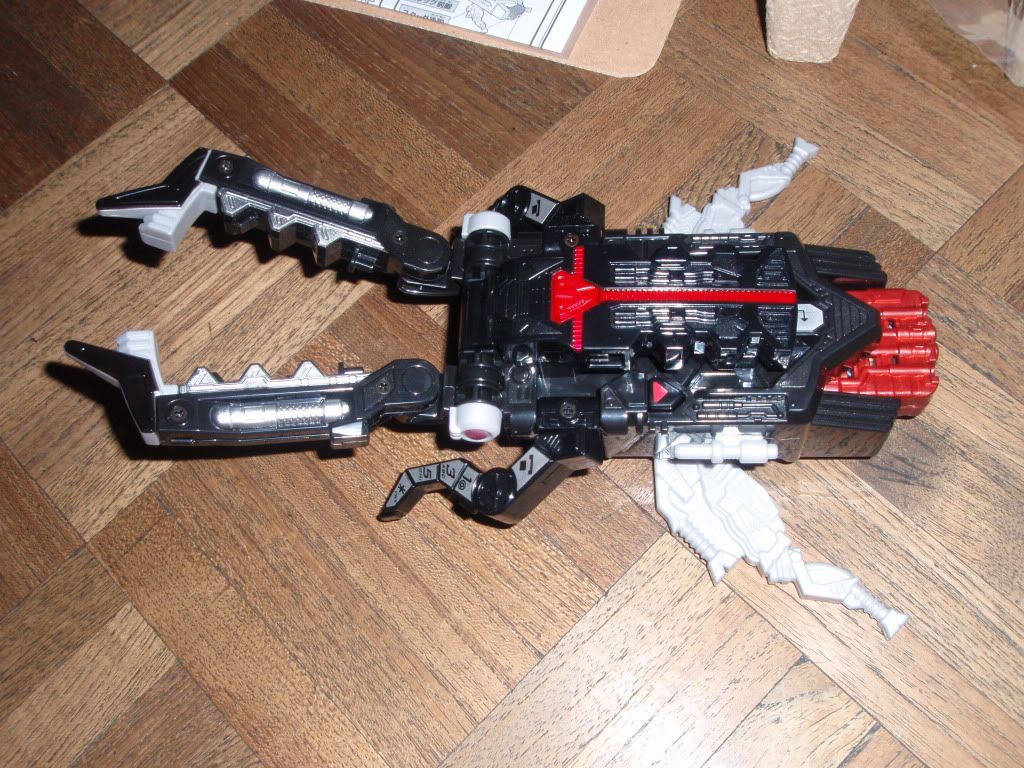 The colour scheme is very nice and I always liked Red highlights on toys, as per my name.
Finally, the main usage in the show was to power up weapons. The only Weapon I have in the W line is the Metal Shaft, so this is it: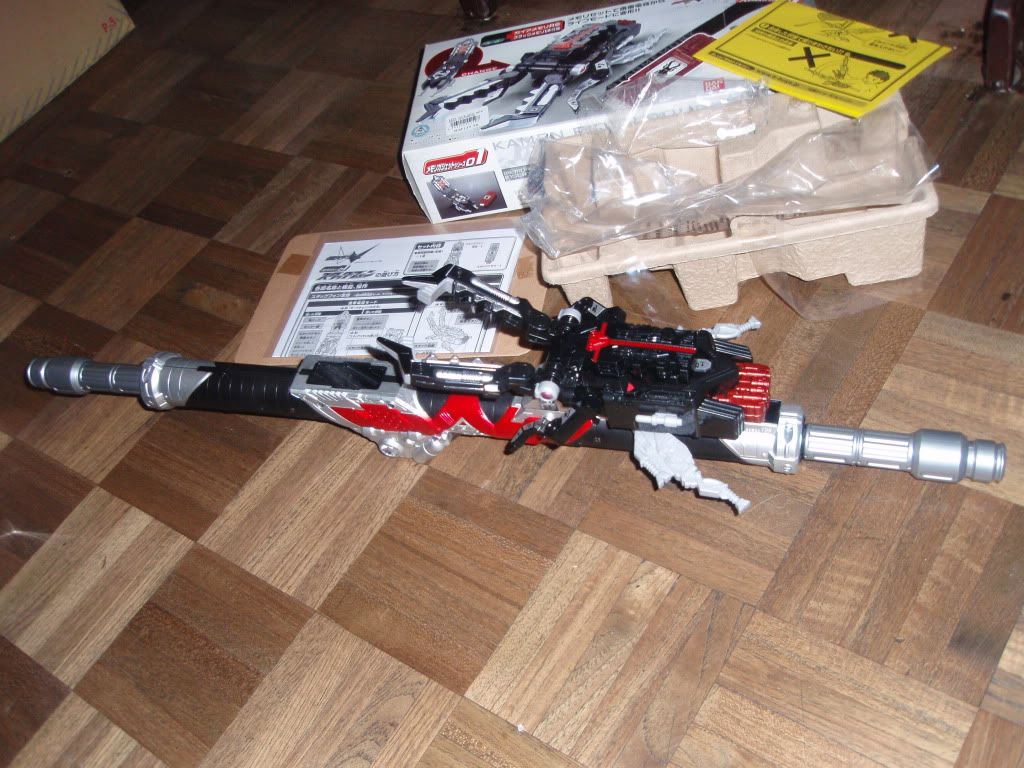 Notice that the Stag sticks on it pretty sturdy.
Of course, the meat of the crop, SOUNDS! This piece has about 7 sounds in total excluding the sound where you press it on the button. That one makes it say 'STAG!'.
For the sounds, here's a video to share so that it can be clearer on what sounds it makes:
http://www.youtube.com/watch?v=sWif_tzPQmM
Overall, this is a very fun toy. Trust me, you'll fall in love with the Memory Gadgets once you have this with you. I'd give 3 stars of 5 for functions and playability but 4 of 5 for value for money. I really liked this so, give it a try.